Family Business
Founded by two brothers, Ben and Matthew, family and that ever-so-important personal touch are the pillars of our company. For over a decade we have been at the forefront of live-streaming in the sporting world supplying the likes of BBC Sport and British Athletics. At the beginning of 2020 when the COVID-19 pandemic took its hold on the industry, we saw the benefits we could bring to events of all shapes and sizes. Bringing our know-how and professional grade equipment with us, Funeral Streaming rapidly expanded, with team members dotted all over the United Kingdom.
A Team We're Proud Of
Our team of camera technicians and live stream techies know their stuff. Exclusively serving the livestreaming industry Stephen, Ed, Jess and Dan are always on hand to help ensure each stream runs smoothly with Ryan, our operations manager, providing technical remote support to all of our team. They're a stellar team and we're proud to call them ours.
Going Above and Beyond for You
With our services we aim to bridge the gap between videography and simple live-streaming. Many streaming companies, churches and crematoriums use very simple equipment that give you only a basic quality stream. We use 4K cameras to capture all of our live-streams and professional audio equipment. This allows us to really capture the essence of the service and ensure those who cannot attend have the best seat in the house. During the service we will try to capture all those personal touches that represent your loved one.
We don't want to baffle you with techie jargon or swamp you with extra admin, so with us you'll get a straight-talking service where everything is set up quickly and efficiently. High quality results with excellent customer service is what we pride ourselves upon. 
Where Are We Based?
To ensure we can provide our services to the whole of the UK we have team based throughout the country.
Ben primarily covers Bristol, Gloucester, Cardiff, Cornwall, Devon, Wales and the Midlands. Ryan is based out of Newcastle and covers the north of England as well as Scotland. Dan, based out of Aylesbury, spends most of this time in London but also regularly travels Market Harborough, Birmingham, and throughout the Midlands. Stephen, who lives in the South East covers the South coast such as Portsmouth, Brighton, Southampton and Kent, but regularly streams in London too. Whereas the North West is primarily covered by Matthew and Ed,with Matt in Manchester and Ed in Leeds. They both  regularly covering funerals in both Sheffield and Liverpool and their surrounding areas. 
The whole of our team is always happy to travel to wherever the funeral service is taking place. So even if the venue isn't taking place in the areas above, or is even happening overseas, then please do get in touch and speak to one of our friendly team to see what is possible.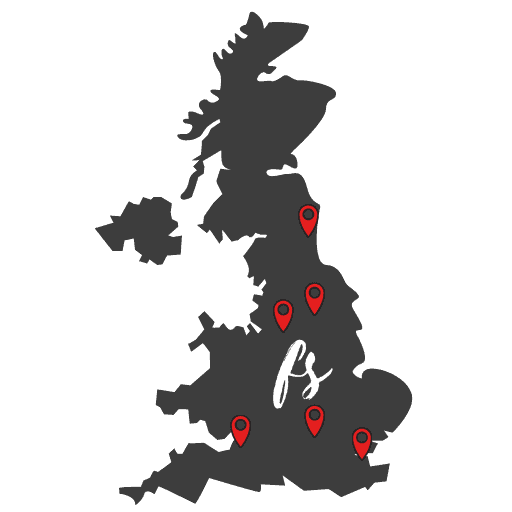 Do You Just Do Funerals?
Funeral live-streaming was almost all of our entire focus throughout lockdown and the COVID-19 pandemic aside from some online Zoom-style events. However, we also stream a lot of weddings through our Live Wedding branch. We also stream all other types of events too such as corporate shows, concerts, graduations, and other church services. As well as covering sporting events through our sister company Vinco Sport. We also budget friendly streaming options for those who wish to stream themselves, or businesses such as churches or funeral directors that want to add streaming to their repertoire.
Ben and Ryan are reachable by phone or email anytime, and should one of our team be streaming the service, you are more than welcome to speak to them beforehand.
Alternatively, take a look at our FAQ section.